Thank You to Our Chair Club Member

Thank You to Our President's Club Members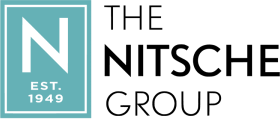 Join us for our Monthly Business Luncheon!
Our guest speaker for October 16 will be Wilco Economic Development Partnership CEO Dave Porter. He has just returned from a trip to South Korea and will inform us about businesses looking to call our county home.
Business and community leaders throughout the area are encouraged to register for the CEO Power Breakfast on Thursday, Oct. 26, at the Holiday Inn Express and Suites in Taylor.
Make the most out of Taylor!  Whether you are coming to visit, or looking to relocate, here are some suggestion to get you started.
Stay informed with our weekly newsletter for a snapshot of the latest happenings in our community. Get updates on local events, news, ribbon cuttings and initiatives that matter to you. Don't miss out on important announcements, opportunities, and highlights that can keep you connected and engaged. Stay in the loop and be part of the vibrant pulse of our community.